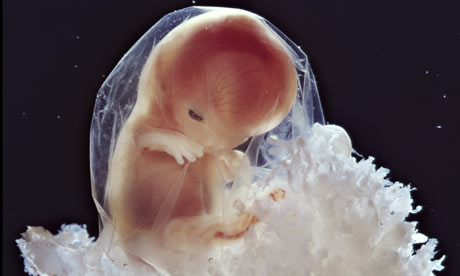 The Guardian:
When Lennart Nilsson's haunting photographs were first published in 1965, they caused a sensation. Charting pre-natal life from conception to birth in unprecedented detail, the magazine that printed them, Life, sold 8m copies in four days.

(...)

Some of the images of delicate embryos were taken by a regular Hasselblad camera with macro lens. For others, the Stockholm-born Nilsson used a specially built endoscope with a tiny lens or scanning electron microscopes, to capture activity on a cellular level. He would go on to use ultrasound techniques to create three-dimensional images of unborn children, but these photographs remain the most iconic pictures of reproduction ever taken.

Photo gallery here.
The historian in me wants to know: what are the names of the people being featured here? Did they survive to birth? How do they feel about being photographed in a prenatal state?